The Miguel Hernández University of Elche (UMH) occupies the fourth position in the ranking of the best Spanish universities, along with other academic institutions. These are the results from the fourth edition of the U-Ranking project of Spanish Universities, produced in conjunction by the BBVA Foundation and the Valencian Institute of Economic Research (IVIE). This report analyzed 61 universities, of which 48 are public and 13 private.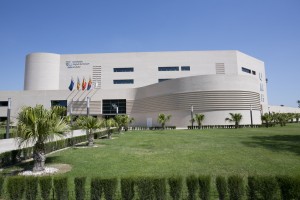 To produce this report, three parameters were taken into account: teaching, research, and innovation and technological development. According to the 2016 U-Ranking, the UMH occupies the fifth position in teaching, is sixth in research, and also sixth in innovation and technological development.
In terms of results per autonomous community in Spain, the university system of Catalonia is the country's best, with a performance index 20% above the national average. Next is the university system of Cantabria, which is 12% above it. In third place is the Valencian Community university system, by performing 11% above the national average.
Further information is available at: https://drive.google.com/file/d/0B9DIuxBCJhBoSmVyeXRVMHVPUmM/edit?pref=2&pli=1