UMH faculty launch the BADALI nutrition website
Help society eat right and improve their health. This is the main objective of the BADALI webpage (http://badali.umh.es), promoted by faculty from the Area of Nutrition and Bromatology at the Miguel Hernández University of Elche (UMH), Ana Belén Ropero and Marta Beltrá. BADALI is a nutrition website, structured around a food database that details the composition of hundreds of foods and products on the market, and accompanied by individual nutritional assessments for each one of them. A short presentation video can be seen on the UMH YouTube channel at https://www.youtube.com/watch?v=rIbO3fEFtKY.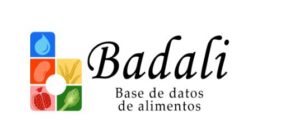 BADALI provides specific consumption recommendations for each food and assesses whether the health benefits attributed to each are in fact true. Furthermore, it lists dozens of articles users can access via a multitude of links for those who wish to form their own critical opinion on matters of nutrition. The views and documents contained on BADALI are based on scientific opinions from competent national and international institutions and research results. It strives to counter all the partial and self-interested information that is published mainly on the Internet by users without training and by the very companies from the food sector, in addition to refuting errors and myths about nutrition. Its objective is to help society achieve the health benefits that result from maintaining a balanced diet, and also reverse the alarming incidence of overweight and obese people in Spain.
This effort by UMH faculty members Ana Belén Ropero and Marta Beltrá is a project in its prototype phase, with a defined structure that will grow and expand over time. Thus, BADALI responds to the significant current demand for information on food, and does so independently, with the sole interest of helping improve society's health.
UMH students also participated in its web development under supervision by Ropero and Beltrá. Federico Botella, Director of the UMH Research Institute "Center of Operations Research" (CIO), oversaw BADALI computer development.
A more detailed description of the project (in Spanish) can be seen in the "BADALI. Our Healthiest Habit" conference at https://www.youtube.com/watch?v=hSREF3etmY0.