Exhibitions, concerts, open house rehearsals, and film series are some of the activities scheduled by the Vice Rectorate for Culture at the Miguel Hernández University of Elche (UMH) to usher in the 2021/2022 school year. These Welcome Activities are directed at the UMH community, as well as the general public, and will be held throughout the month of October.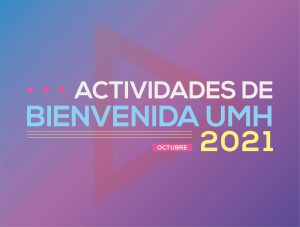 The Vice Rectorate for Culture has planned various radio programs this month that will present various courses and activities. Included among these are workshops, such as 'Initiation to Multilingual Dubbing;' guided tours of Orihuela that are part of the 'See the City that Has Welcomed You' initiative; presentations of performing arts activities on the four campuses; an afternoon of film (conference/symposium) entitled 'New Female Viewpoints on Spanish Cinema;' a cycle of films in the Valencian language; plus auditions for the UMH Youth Orchestra.
Further information is available at this website and at cultura@umh.es.